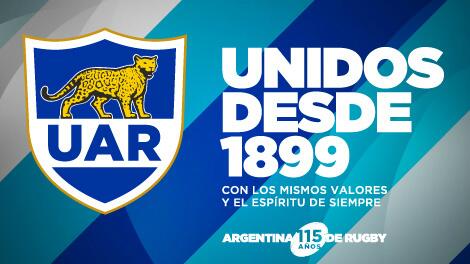 Today is an important day for Argentine rugby. it marks the 115th birthday of the UAR. the sport ha a rich history that places it as the ideal host nation for Rugby World Cup 2023. By wa of comparison the tournament hosts fot 2019, Japan, had its union founded in 1926.
The UAR released a brief message on its website to celebrate completing 115 years. It pointed out the origins in 1899 in the clubs of Belgrano Athletic, Buenos Aires FC, Lomas Athletic and Rosario Athletic. Today the UAR is the governing body that presides over 25 provincial unions that have a combined total of more than 100,000 registered players - a number larger than 1999 hosts Wales and 2003 hosts Australia.
A detailed account in the Spanish language of the history of Argentine rugby can be viewed by
clicking here
.