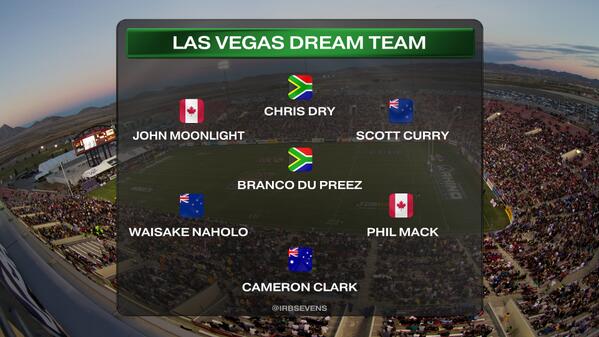 Canada´s impressive performances at the USA Sevens in Las Vegas this past weekend saw two players named in the team of the tournament. Captain John Moonlight and former Ospreys scrum-half Phil Mack joined two players from each of New Zealand and South Africa as well as one Australian.
The tournament came to a close on Sunday with South Africa defeating New Zealand 14-7 at the final at Sam Boyd Stadium in Las Vegas. Earlier in the day the USA won the Shield Final after
defeating Spain 31-0
. Argentina was defeated 24-19 by Australia in the Plate Semi Final to end what had started as a strong tournament for the South Americans.
The story of the day though, from an Americas perspective, was Canada. The Canadians were defeating New Zealand in the Semi Finals only to be out played in the second half. This sent Canada into the battle for third spot and the North Americans impressed by defeating Samoa 22-19.
Moonlight and Mack are both Canadian based players who are arguably of the standard to be playing professional rugby. Both hold down starting positions in the Canadian test team with Moonlight being Canada´s first choice openside flanker and Mack the number one scrumhalf. Both are expected to play against Scotland this coming June.