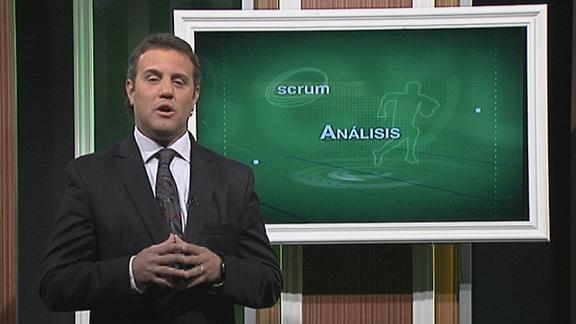 Photo: ESPN Scrum
Considered by some as being the greatest Pumas winger too date, Diego Albense was a player who had a lot to do with the coming of age of Argentine rugby. Albanese played professional rugby in England for Gloucester and Leeds in addition to playing in three Rugby World Cup´s. His final test match was in 2003 against Ireland in Adeilade, a match in which Argentina lost 16-15 to be eliminated from the World Cup eight days before the pool match between New Zealand and Wales. Albanese started in the 1997 victory over Australia in Buenos Aires and was involved in away victories over Italy, Scotland and Wales. He was also involved in the three home wins over France in 2002 and 2003.
Since hanging up his boots Albanese has become a well respected analyst who breaks-down plays through video analysis to demonstrate the flaws in a particular player or move. His most recent video is that of New Zealand scoring two tries against Argentina in Hamilton on Saturday. In the video shown by Albanese two tries scored that could have been avoided featured the same Pumas defender - Julio Farías Cabello. On both occassions the tries were scored by Aaron Smith after good work from a teammate.
The first try
came from Kieran Read producing a magnificent invisible pass but it was made possible by virtue of Farías Cabello not tackling him with enough force and getting him too low.
The second
came from Dan Carter stepping past Fariás Cabello whose body position was not prepared to stop the All Black.
Farías Cabelo is
in doubt for the Perth test
with Mariano Galarza set to replace him in the second-row together with Manuel Carizza. Should Farías Cabello not play then not only would Galarza start but 20 year old Tomás Lavanini would be called up to the bench. Patricio Albacete is set to return for the home test matches in La Plata and Rosario.