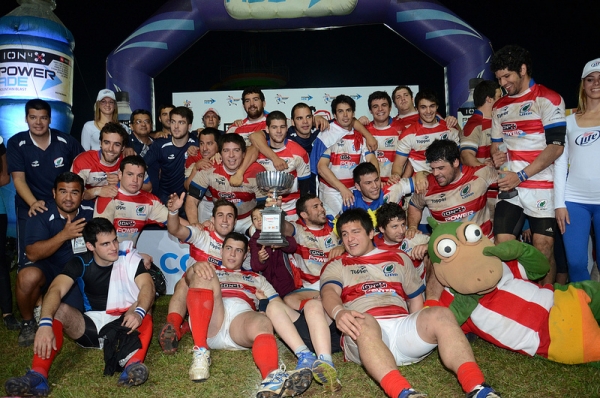 Photo: CONSUR
Paraguay began the 2013 South American B Championship with one goal - winning. The short tournament started on Sunday and finished today with Paraguay have hosted and faced all of Colombia, Peru and Venezuela in Asunción. Three tests in six days is extremely controversial but served its purpose of being a cost-effecitve event and determining a champion. The champion was Paraguay who was the only undefeated side. Its 25-15 win over Colombia on Friday handed the Southern Cone nation the title.

Parfaguay´s win was the second of two matches played on Friday. Earlier in the day Venezuela had completed a 29-25 win over Peru which meant that all four competing sides in the competition won a least one international match. Such is the competitiveness of Third Tier rugby nations that Paraguay is ranked 38th in the world compared to Peru which is 72nd.
The championship victory sees Paraguay secure its return to the top flight of South American rugby. Paraguay will join Argentina, Brazil, Chile and Uruguay in the top division - CONSUR A in a yet to be confirmed format which will begin in 2014. It has been implied that Argentina will participate only after the four others have faced each other home and away. The over all winner, excluding Argentina, would then face Los Pumas to determine the South American Champion. CONSUR is expected to confirm the format in the coming months.