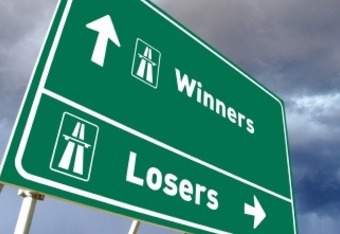 Photo: Bleach Report
Have the tournament organizers delivered on their promise to give all competing teams an equal chance? Put differently will all twenty teams have the same number of rest days between matches? The answer is no. There are certain sides that are advantaged over others in the match schedule for England / Wales 2015. How come the tournament organizers have since come out defending the match schedule then? the answer is that while it is not equal for all teams it is an improvement on the schedule used in all previous Rugby World Cups. The officials who have spoken out have all agreed in saying that the 2015 schedule is justified. But it is far from being flawless. The host nation has been given more rest time than any other competitor while Tier Two and Tier Three sides are again the, overwhelming, sides asked to back-up by playing twice in a period of four or five days.
A second issue involved in the scheduling is the different places that teams are asked to play at. In the case of Rugby World Cup 2003 there were some teams covering significantly larger territory than others. Argentina, for instance had to play in Sydney and Adelaide with only three days in between. The distance separating the cities is over 1,300Km. Such a scenario is impossible in England due to the size of the nation. There are, nonetheless, teams being asked to travel more between matches and there are also teams being asked to play matches at the Millenniium Stadium, a venue not located in England.
Winners
England - When Lawrence Dallaglio said England would look to make the most of home advantage he was not kidding. Not only will England play its first three pool matches at Twickenham but it will also have more rest time than all other teams. It is a screwed way of balancing the pool back into England´s advantage after it recieved the horror draw of facing both Australia and Wales in the pool phase. England will have more time than all other sides and will be camped at RFU headquarters at Twickenham before facing the play-off winner at the city of Manchester Stadium. The match in Manchester will be a dead rubber with England already knowing whether, or not, it has done enough to qualify for the Quarter Finals or not.
Wales - Every eight years the WRU finds a way to convince the sports authorities to have Rugby World Cup matches played in Cardiff. France hosted the best Rugby World Cup in history in 2007 by selling a record 97% of all tickets and having matches well distributed in ten stadiums in the country. It, however, had both Scotland and Wales co-host thanks to France having made a deal with the governing bodies of Scottish and Welsh rugby to win their votes. It took away from the gloss of the tournament and the crowds achieved by Wales certainly appear to have been entirely ignored by the organizers of Rugby World Cup 2015. The WRU must be very happy but the rest of the world, including England, wishes England 2015 would be England only.
The Welsh team has also been handed a very friendly match schedule that sees all it playing twice at the Millennium Stadium and twice at Twickenham. It will have eight days to prepare for its final pool clash against Australia and has its matches against England and Wales split with Wales v Oceania 1 to take place in between. Overall it is a horror draw for Wales but the schedule will have pleased Welsh supporters greatly.
Argentina - After having been treated as second class citizens for far too long Los Pumas stood up and gave the sports authorities exactly what they needed as Argentina took the world by storm at Rugby World Cup 2007. It came four years after the authorities had handed Argentina a draw and schedule from hell in Australia which saw the South Americans eliminated before England had even played its third match. Argentina´s opponents, Australia and Ireland, then went on to face either other in a pool match seven days later. It was serious misjustice that cost Argentina greatly while Australia was able to make extra revenue by virtue of Melbourne hosting Australia v Ireland on the same weekend as an international rules match between the same countries.
Four years on Argentina had a better schedule with games more eenly spread but was still asked to face Georgia four days after playing France. For 2011 Argentina did not need to back-up by playing two matches in four or five days but it was again in the pool of death this time facing England and Scotland. After having been in the toughest pool for three straight Rugby World Cup´s something had to give and it did as Argentina was drawn into the pool likely to have the safest path to the Quarter Finals. The pool contains New Zealand and Tonga as the pre-qualified sides and is Europe 1 and Africa 1 as the yet to be determined competitors. Not only is it a pool in which Argentina should be able to finish in the top two without too many problems but the tournament organizers have also given Argentina favorable, albeit not perfect, dates. Argentina will have the honor of playing at Wembley and doing so against New Zealand in its first match of the tournament. It is on a Sunday and five days later Argentina will play Europe 1 on a Friday followed by Tonga seven days later and Africa 1 on the final day of pool play.
Samoa - The Pacific Islanders were not afraid of venting their frustrations on twitter and facebook during Rugby World Cup 2011. Centre Eliota Fuimaono-Sapolo held nothing back as he severely criticized the organizers of Rugby World Cup 2011 which gave Samoa a match against Wales four days after playing Namibia. It certainly harmed the Islanders chances of competing well against Wales as what was a very close match went Wales´s way late on as Samoa was clearly suffering from having to back-up in a short space of time. Samoa then had to face Fiji and South Africa five days apart. Like the match against Wales, Samoa had its chances and could have possibly won but South Africa was fresher having played its previous match eight days earlier.
For Rugby World Cup 2015 Samoa´s prayers have been answered in more ways than one. Firstly the draw handed to Samoa was very gentle with it set to face South Africa and Scotland as its two pre-qualified opponents. It is an easier task than that facing Italy who will face both France and Ireland. Samoa has also been gifted more rest time. It will face Americas 2 and then South Africa six days apart in its first two matches. It will then have a full week and eight days in between playing its remaining pool fixtures. Moreover, it will face Scotland on the closing weekend of pool play and do so on a Saturday rather than a Friday as was the case against South Africa in 2011.
South Africa - It can be tiring playing at the same venues year in, year out. In the case of teams playing against England there are no options but playing at Twickenham. For Rugby World Cup 2015, however, South Africa has a gentle pool with opposition coming in the form of Samoa, Scotland, Americas 2 and Asia 1. It is a pool that South Africa will feel very confident of winning cleanly and the Springboks will have the rare opportunity of playing outside of London. If South Africa is to play at the home of the RFU it will not be until the Quarter Finals while South Africa is guaranteed to play all of its matches in England. Moreover South Africa will play its four pool matches in the cities of Brighton, Birmingham and Newcastle as well as having a match at London´s Olympic Stadium.
Losers
Australia - Being asked to play a pool match in Wales and also play the play-off winner at Birmingham means the Wallabies are likely to play at two venues that will struggle to sell out. Australia will also miss out on an opportunity of playing a match in England´s rugby heartland and the north. Unlike the three others from the Rugby Championship, Australia will not get to play at any of Gloucester, Leicester or Newcastle. As a career highlight for players the Wallabies playing in England 2015 will not experience the feeling of playing in front of hardened supporters.
Tonga - The chances of seeing a repeat of Tonga knocking over a Tier One side like what took place in Wellington in 2011 against France appears highly unlikely due to Tonga having been scheduled to face New Zealand five days after Argentina. It means that the teams matches in Gloucester and Exeter against yet to be determined qualifiers will need to be appreciated all the more as Tonga is really going to have a difficult time getting a win over one of Los Pumas or the All Blacks. In Rugby World Cup 2011 Tonga was given six days for its match against Canada after facing New Zealand but it lost.
Oceania 1
- While it is yet to be made official Oceania 1 will, without question, be
Fiji
. The Pacific Island nation lit up Rugby World Cup 2007 with fantastic rugby being played against Japan, Canada and Wales. The wins over Japan and Wales were memorable matches in Toulouse and Nantes while the win over Canada was played in front of not too many people at the Millennium Stadium. Fiji will be returning to Cardiff to face both Australia and Wales. In other words the toughest schedule possible just got tougher for Fiji as not only are England, Wales and Australia
all ranked in the world´s top five
but Fiji will have to play two of them at their home stadiums. If that was not too much to ask the organizers have made it mission impossible by giving Fiji four days less than England as Fiji´s final pool match will be on a Tuesday, four days before England faces the play-off winner in Manchester.
Americas 1 and 2 - There were few positives for Canada and the USA as Americas 1 has been handed two short turn-arounds as its matches against Italy and France are separated by a mere five days. If that was not bad enough Americas 1 will then have to play its final pool match, and most winnable, against Europe 2 after being afforded only a four day break. Quite simply the authorities have not given Americas 1 an easy time at all. The chances of seeing a North American nation topple France, Ireland or Italy have been complicated thanks to the people responsible not giving them an equal opportunity.
Americas 2 has a tough set of matches too but an easier set of opponents and also a friendlier match schedule than Americas 1. Whle the first two and the final pool match for Americas 2 wil all be played on a Sunday the third pool match is going to be played midweek and be against Japan. Being asked to play Japan only four days afer facing the Springboks goes against the values of rugby and against the claims of the organiers that this tournament will be fair for every participant.
Europe 2 - Similar to Americas 1 the European 2 Qualifier will be hard pressed to compete against tis Tier One rivals. Europe 2 will only have three days between facing France and Ireland. This simply means that Georgia and Romania now have everything to play for in the remaining matches of the European Nations Cup as qualifying for the tournament is not going to be enough. To add insult to injury Europe 2 will only have a four day turn-around between facing Americas 1 and Italy.
Asia 1 - The tournament organizers have certainly not gone out of their way to help promote Japanese rugby ahead of Rugby World Cup 2019. Japan is ceratin to be Asia 1 and is also confirmed as the host nation of Rugby World Cup 2019. With Japan under pressure to do well in 2015 to help promote the tournament in Japan four years later there was a prime opportunity for the strongest Asian rugby nation to have its matches evenly spread out. Instead Asia 1 has been asked to play its first two matches against South Africa and Scotland and do so with only a three day gap in between. Would it be possible to ask England to face the same two nations with only three day rest?

Africa 1 - The chances of Africa 1 continuing to be winless are extremely high due to Pool C having sides that are all well established at Rugby World Cup´s. The pool´s fourth seed is likely to be Georgia who defeated Namibia 30-0 at Rugby World Cup 2007. Namibia has been Africa 1 for the past four Rugby World Cup´s and has never come close to winning a match. Its best performance was a 32-17 loss against Ireland in Bordeaux in 2007. The match was Namibia´s first of the tournament and the Africans then had an eight day turn-around. Namibia may not be Africa 1 in 2015 as it needs to win all its remaining qualification matches or it will be eliminated. But the prize for qualifying is hardly mouth watering for Namibia. The match schedule is titles against Africa 1 winning a game as its first and second matches are against New Zealand and Tonga and are to be played five days apaart. Then after an eight day break Africa 1 will face Europe 1 before having just three days to prepare to face Argentina.

Play-off winner - The IRB Council is dominated by members of Tier One nations and this has seen unfriendly draws given to not only established competitors such as Canada, Fiji, Japan, Romania and the USA but also to the play-off winner. The award for qualifying is a place in Pool A with matches against England at the city of Manchester Stadium and Wales at the Millennium Stadium. Compared to other yet to qualify nations the play-off winner does not have it so bad. Its first three matches are all spread apart sufficiently but there is only a three day gap between the third and fourth matches against Oceania 1 and England. Given how Rugby World Cup qualification has gone so far the only debutant at England / Wales 2015 ca come in the form of the play-off winner. The odds of a victory in a first ever Rugby World Cup tournament appearance are not high and the match schedule has meant it is all but impossible.
For a Canadian perspective click here to read the analysis of Jeff Hull.
For an American perspective click here to read the analysis of Alex Goff.