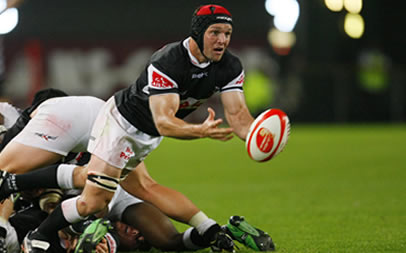 Photo: Rugby Week
Jacques Botes
The chances of Argentina having a Super Rugby team in the fuure are very strong. Former Pumas captain and IRB Hall of Famer, Agustín Pichot has been active in working with the idea. His work began immediately after his work finished in seeing Argentina gain admission to the old Tri Nations to form The Rugby Championship in 2012. Argentina´s debut season was a significant success on and off the field even though the results were perhaps not as good as they should have been. Argentina did manage one draw from its six matches b blew a grad opportunity to win against the Wallabies on the Gold Coast.
Argentina´s performances were noted and teams from both The Rugby Championship and Europe have all agreed that Argentina´s exposure to the tournament wil see significant progress with Argentina expected to be a better team come Rugby World Cup 2015 than in earlier tournaments. The performances have also seen Argentina gain new found respect with more people calling for Argentina to have a team as soon as possible in Super Rugby. The logical solution would be to put Los Pampas XV into Super Rugby and have it play as part of the Africa conference. The team could play in the 2014 Currie Cup and from there enter Super Rugby at the earlier possuble time.
Earlier today Sharks backrower Jacques Botes told Argentine site
ESPN Scrum
that it would be incredible to have Argentina added to Super Rugby. He commented that it would be vert good for Argentina as well as for all the existing teams who would have a new challenge. Botes is a veteran having played 130 matches for the Sharks in Super Rugby and an additional 190 in the Currie Cup.