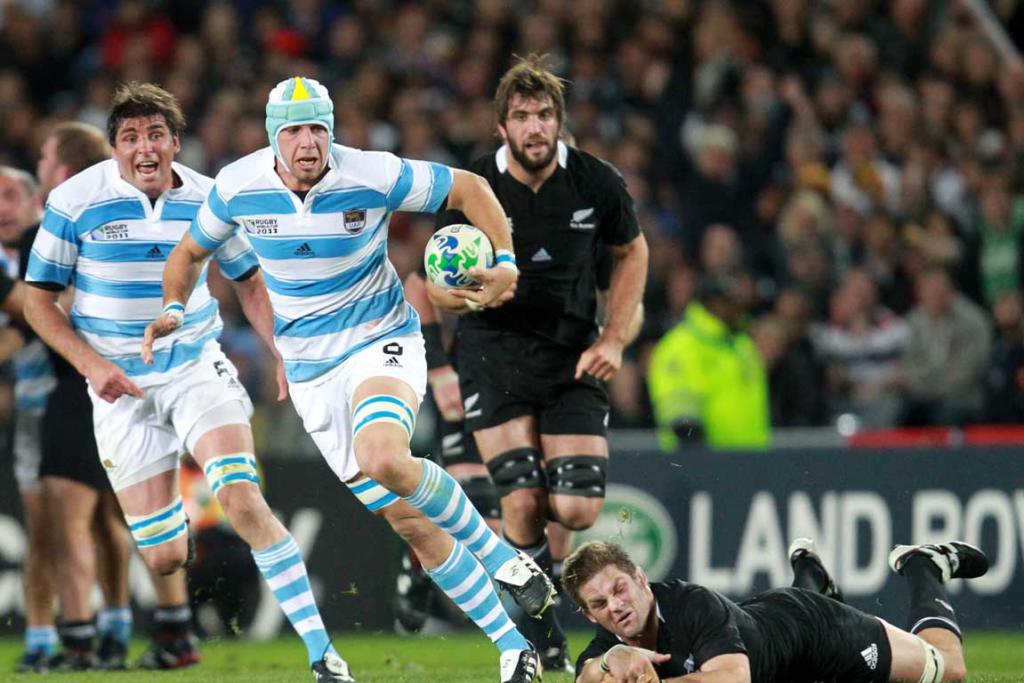 Leonardo Senatore to join Worcester next season
English club the Worcester Warriors has confirmed the arrival of Argentine international backrower Leonardo Senatore. Aviva Premiership side, Worcester has signed the 17 time capped Puma on a two year contract which starts next season.
The 28 year old will continue to be available for international duty in June, November and for The Rugby Championship and will lpay for Los Pampas XV in the 2013 Vodacom Cup.
He is one of two signatures, the other being fullback
Chris Pennell extending his stay at the club after agreeing to new terms. Senatore´s move to Worcester means that all of Argentina´s backrowers from the 2012 Rugby Championship are now contracted to professional teams abroad.
Headcoach Richard Hill spoke highly of Senatore´s signing. He said
"Leonardo is a fantastic signing for Warriors. Like the vast majority of Argentinean players he is very passionate about his rugby, will give everything, is very dedicated and extremely loyal.
"He has good technical ability and is a strong ball carrying back row forward of considerable size. Leonardo is a real athlete who brings vast experience from his international action.
We have seen him in action for Argentina and in the World Cup. He has been on our radar for the last few years and he has been in fantastic form.
Leonardo will add experience and quality to our squad and we look forward to him joining."
Senatore´s move to England is to be his second professional contract in Europe. He signed for Toulon after Rugby World Cup as a medical joke to provide cover for the injured Juan Martín Fernández Lobbe. Senatore played well in the limited opportunities presented to him. He got
some game time
before returning to Argentina and then to South Africa to join Los Pampas XV for the end of its 2012 Vodacom Cup campaign.
Senatore has been around the Argentine scene for quiet some time. He debuted for Argentina in 2008 against Uruguay and was used by Los Jaguares until earning a call up to the senior Pumas squad for Rugby World Cup 2011. He was Argentina´s second choice number 8 behind Fernández Lobbe. When Fernández Lobbe got injured Senatore was called up to start against Georgia and then in the Quarter Final against New Zealand. In 2012 Senatore captained Argentina against Chile, Brazil and Uruguay in the South American Championship and started against Italy and France at number 8 in June. He was used as a utility reserve in The Rugby Championship to cover the backrow and the secondrow. He played five matches off the bench and then was used as Argentina´s starting number 8 in November with Fernández Lobbe moving to blindside flanker. Senatore started at 8 against Wales, France and Ireland.