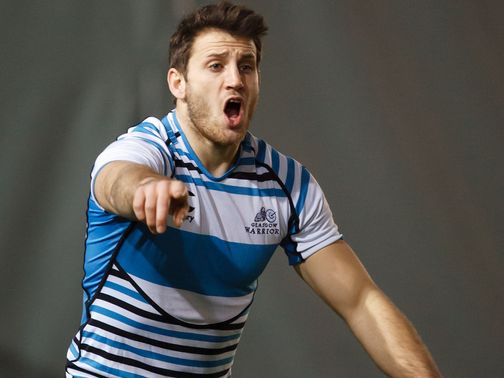 USA winger
Tommy Seymour
has signed a
new contract
with Scottish side the Glasgow Warriors that will see him remain at the club until 2015. Seymour has become a regular starter for the Glasgow Warriors in place of the retired Puma
Federico Martín Aramburu
. It has seen a new all-Americas combination on the wing with Canada´s DTH van der Merwe being joined by Seymour. The same combination is likely to start this coming weekend against Edinburgh in the all-Scotland Rabo Direct Pro 12 clash.
The new contract confirms the loss of Seymour to USA Rugby. Formerly of Ulster, Seymour is a player that will never player for his home country, the United States of America. Instead the 24 year old from Nashville, Tennessee will play international rugby for Scotland. It is hard for a Tier Two union to lose players to Tier One unions and it comes not long after former USA age grade representative,
Hanno Dirksen
turned down an offer to play for the USA. He was wanted by the USA for Rugby World Cup 2011 possibly to play flyhalf. Instead the South African born player who spent his teen years in the USA will likely be turning out for Wales at Rugby World Cup 2015. Dirksen has been a strong performer for the Ospreys and is virtually assured of playing for Wales when he is elligible.
Unlike Dirksen, Seymour does not have to wait before he can play test rugby for his adopted Celtic nation. Seymour qualifies by virtue of family as his mother was born in Scotland. With Scotland currently in the process of encouraging the nationalization of players there is a very real chance that the test back-three could become entirely non-Scottish. Former Crusaders back Scott Maitland recently moved to play rugby in Scotland, and like Seymour, is elligible to play for Scotland already. While Holland´s Tim Visser became elligible earlier in 2012 and made his debut against Fiji in June. A back three of 11 Visser, 15 Maitland, 14 Seymour could take the field as early as the Six Nations given Scotland´s problems in midfield. Sean Lamont could well return to inside centre and Stu Hogg could make the move from fullback to outside centre.