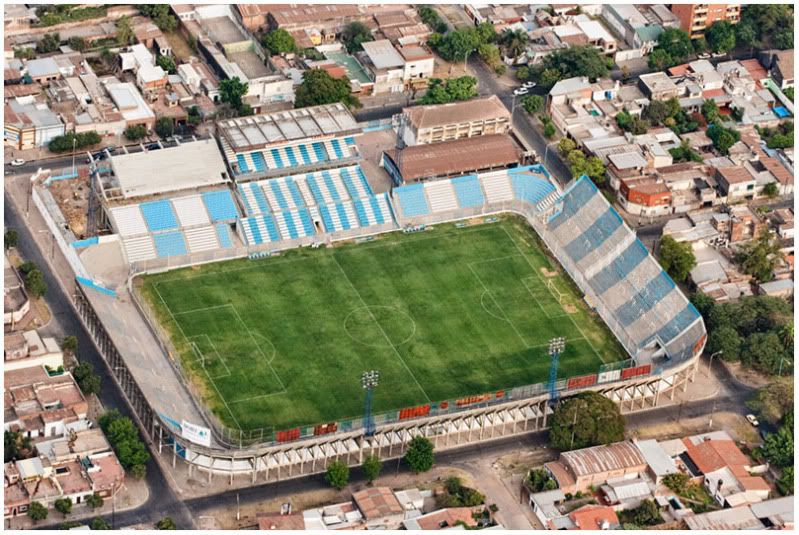 Estadio José Fierro

to host Argentina vs France
In massive news from Argentina, the UAR has confirmed that Tucuman will join Córdoba in hosting France´s two test tour of the republic this coming June. The announcement confirms the UAR´s groundbreaking distribution of international rugby acorss the country - a strong indication of the union and country´s ability to hsot Rugby World Cup 2023. Tucumán had been indicated as a strong candidate to host the second test vs France but it was, nevertheless, not likely as it would mean Buenos Aires would only host one test in 2012 and that it would be in la Plata, 60KM east of the capital.

Los Pumas will play for the people of Argentina with the country´s second and sixth largest cities, Córdoba and Tucumán will host France. The third largest, Rosario will host Australia in The Rugby Championship. The fourth largest, Mendoza will host South Africa while the fifth largest, La Plata will host New Zealand and do so in the name of all of greater Buenos Aires and the province of the same name. The country´s tenth largest city, San Juan will host Italy. With the UAR looking to make rugby professional in Argentina the policy would appear to be well suited to encouraging this process.
The confirmation of Tucumán as the host for France
confirms the speculation
that all six of Argentina´s home matches this year will be played in different cities. Tucumán is to host the third of Los Pumas´ three home internationals in June. The match is to be an evening match with the UAR confimring the kick-off for 6:10pm local time. It will be played at the Estadio José Fierro on Saturday, June 23. Of all the stadiums set to host international rugby this year, it is the stadium most in need of renovations and the test could well be the last one for quite sometime in the city. Its previous Pumas international was vs Scotland in 2010. Before playing in Tucumán France will play at the Estadio Mario Alberto Kempes in Córdoba. It was renovated last year in preperation for the Copa America Soccer tournament. The venue last hosted international rugby in 2008 with los Pumas taking on Italy.
June Internationals
June 09
Argentina vs Italy
, San Juan
June 16 Argentina vs France, Córdoba
June 23
Argentina vs France
, Tucumán
The Rugby Championship Home Internationals
August 25
Argentina vs South Africa
, Mendoza
September 29
Argentina vs New Zealand
, La Plata
October 06
Argentina vs Australia
, Rosario