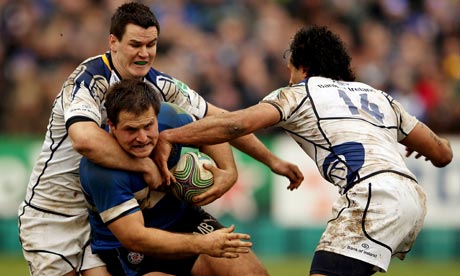 Biller for Bath vs Leinster
USA Eagles hooker,
Chris Biller
is to stay on in England until the end of the season. He will, however not be finishing the season with Bath but, rather, joining international teammate Samu Manoa at the
Northampton Saints
.
Rugbymag.com
confirmed the signing this past week Bath let him go after the return of injured hookers meant Biller´s services had become surplus. His status as a foreigner also complicated matters due to the clubs high number of imports. This prompted his agent, USA rugby elgend, David Hodges to find him a spont in another team and he succeeded with last years Heienken Cup finalists, Northampton signing him on a short term contract. Despite the contract only ebing until the end of May this year, it is believed that he could join Samu Manoa permanently at the club. Biller is expected to feature for the team in LV= Cup matches but probably not in the Aviva Premiership.