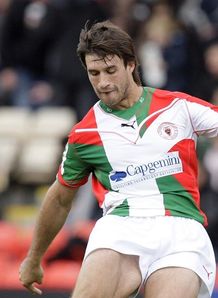 Marcelo Bosch
The fourteenth round of the French domestic championship, the Top 14 Orange has already been completed as six of the seven matches were played on Saturday and the other on Friday. The round featured some crucial matches at both ends of the ladder with this season still not having two, let alone one, clear team to be relegated to the Pro d2 for next season. Toulouse are starting to break clear and have a firm hold on first place but other strong teams including Clermont, Stade Français and Racing Métro were unable to win their matches. Moreover, Perpignan, Brive and Bayonne all lost while Lyon managed a draw and Bordeaux-Begles a win which really casts doubt on the three teams chances of staying in the Top 14. It was also another round packed with players from the Americas in action as the IRB´s only region which won´t have hosted a World Cup by 2019 continues to shine at the elite level in what is the world´s best domestic competition.
Toulouse 30-15 Bayonne
The scoreboard looks as if the home team were far too strong and were simply twice as good as the visitors. The reality, however, was former Stade Français flyhalf, Lionel Beauxis, continues his role as a points scoring machine as every point game from his boot. He kicked two dropgoals and eight penalties for the French leaders. The match had zero tries. Los Pumas leading scrumhalf Nicolás Vergallo did not play while French international scrumhalf Jean-Marc Doussain could only make the bench as Australia´s Luke Burgess continues to impress for Toulouse in the number 9 shirt. Patricio Albacete told
Argentine site scrum
that he will be training normal starting Monday and thus should return to action for round 15.

Montpellier 29-14 Racing Métro
The home sides bonus point victory sees last years finalists move to within two points of the top six with Racing Métro looking like anything other than barrage material. Montpellier´s win came with great contributions from Pumas players. Martín Bustos Moyano played fullback and had a solid match around the park and as the teams goalkicker. He kicked a first half penalty and converted three of his teams four tries. Two of the tries were scored by his countrymen eight minutes within eachother. Lucas González Amorosino had come on as a replacement for Fiji´s Timoci Nagusa at halftime and he went over for an impressive try in the 54th minute. Santiago Fernández started for Montpellier at inside centre and had one of his better performances as he went over for a try in the 62nd minute. Agustín Creevy started at hooker and was replaced in the 56th minute. Maximilano Bustos came on to play prop in the 57th minute. Juan Martín Hernández played for Racing Métro at fullback while Juan Orlandi featured from the bench and entered in the 67th minute. Winger Juan Imhoff was rested as was backrower Alvaro Galindo. Argentina born former Italian international secondrower, Santiago Dellapé started for Racing Métro but only lasted twelve minutes before leaving the field injured.
Castres 33-6 Perpignan
Castres´ first win in the Top 14 Orange since round seven sees the club firmly hold a spot in the top six as Castres now have breathing space ahead of Stade Français, Agen and Racing Métro. Perpignan have fallen down the ladder and are ten points outside of the play-offs zone and more importantly are only five points ahead of Lyon who, judging on recent performances are far from being certain to drop back to the Pro d2. Uruguay´s Rodrigo Capó Ortega missed the match for Castres though injury.
Bordeaux-Begles 39-6 Stade Français
The biggest win of the season for Bordeaux-Begles took place in Bordeaux as the team considered most likely to be one of the two relegated teams stunned the Parisians with a bonus point victory to move into ninth position in the standings. Stade Français fall down a place but stay in the top six, only just. Former Pumas winger,
Rafael Carballo
played on the right wing for Bordeaux-Begles but Tucumán flyhalf, Nicolás Sánchez did not feature. Stade Français had a strong side which included the teams successful 10-12 combination of
Felipe Contepomi
and
Martín Rodríguez Gurruchaga
but uit was not their day. Contepomi was yellow carded in the 53rd minute when the scores were 27-6. He had earlier kicked two penalties fir his team. Rodríguez Gurruchaga was replaced in the 50th minute.
Rodrigo Roncero
started at loosehead prop but was replaced in the first half. Italy´s Argentine born captain,
Sergio Parisse played in the backrow and was replaced by USA Eagles secondrower,
Scott LaValla
. Pumas outside centre, Gonzalo Tiesi was again not involved in his teams performance and this must be concerning Santiago Phelan greatly.

Agen 15-9 Brive
A tryless match saw Agen move back into the top six and jump both Paris teams in the standings. Brive were not so fortunate, however, as the loss sees the team slip to 11th position and now be less than one win ahead of the teams currently in the relegation zone. A player challenging Tiesi for Argentina´s 13 shirt, Miguel Avramovic played the full match in this position for Agen. Martín Scelzo played the final quarter as a frontrow replacement but Belisario Agulla did not play at all nor did USA winger, Kevin Swiryn. Agustín Figuerola played the final eleven minutes as a replacement scrumhalf for Brive while Pablo Cardinali entered in the first half after only 28 minutes of play.
Lyon 6-6 Clermont
While Lyon should have won this match the club will be releaved to half drawn with the Top 14´s second placed side. Clermont, had a poor match with David Skrela unable to look anything like a flyhalf worthy of playing for France. Clermont are still well clear of the next best teams in Castres and Toulon while Lyon can overtake both Bayonne and Brive next round with another win. Juan Leguizamón played the full 80 minutes for Lyon on the side of the scrum. Argentine born Italian international centre, Gonzalo Canale was unused from Clermont´s bench while Canada´s Jamie Cudmore missed the match through injury.
What a difference having a good 9-10 combination can make. Such was Biarritz´s great first half performance as Biarritz led 19-0 at half time. French international scrumhalf, Dimitri Yachvilli and Argentina´s Marcelo Bosch were both impressive for Biarritz who should surely be out of the relegation zone as they should be too good for Agen who they face on January 06 in Agen. Bosch returned from outside centre to flyhalf and was able to control the flow of the match and outplay Jonny Wilkinson. He scored the first try of the match after only four minutes and slotted a drop goal just before halftime. He was replaced in the 7nd minute with the result guaranteed. Francisco Gomez Kodela started at tighthead prop and was replaced in the 66th minute. Manuel Carizza started in the secondrow and lasted until the 75th minute. USA Eagles winger, Taku Ngwenya played on the right wing for Biarritz. Leonardo Senatore was not selected for Toulon while Juan Fernández Lobbe continues to recover from knee surgery.
6 Stade Français Paris 34
7 Racing Métro 34
8 Montpellier 31
9 Bordeaux-Begles 26 *
10 Perpignan 25
11 Brive 24
12 Bayonne 22
* Bordeaux-Begles and Lyon both have a game in hand.